Summer FREEdom
Year-round Pell Grants Now Available.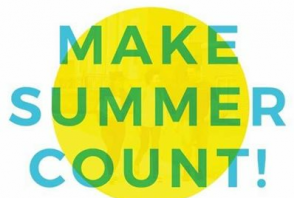 Step 1: Check with your academic advisor to register for summer school. – Freshmen and sophomores: Click here for a list of advisors. – Juniors and seniors: Click here for a list of advisors or consult your academic department.
Step2: Contact Financial Aid to check your Pell Grant eligibility and other aid options. Click here.
SUMMER FINANCIAL AID To apply for summer Financial Aid, you must: Have the Free Application for Federal Student Aid (FAFSA) on file in the Office of Financial Aid. You must have all required documents completed and be offered summer financial aid before your summer session starts.
TYPES OF FINANCIAL AID AVAILABLE For Summer
Summer financial aid is usually limited to: Federal Pell Grant – The Federal Pell Grant will automatically be offered to you if you qualify. Federal Direct Subsidized/ Unsubsidized Stafford Loans – If you have received the annual maximum Federal Direct Stafford Loan amount for the fall and spring terms, loans will not be offered for the summer session. If you are a dependent undergraduate student, your parent(s) may request a Federal Direct PLUS (Parent) Loan. If you are a graduate or professional student, you will need to apply for a Federal Direct PLUS (Graduate/Professional) Student Loan if you qualify