Eighth President Dr. Larry E. Rivers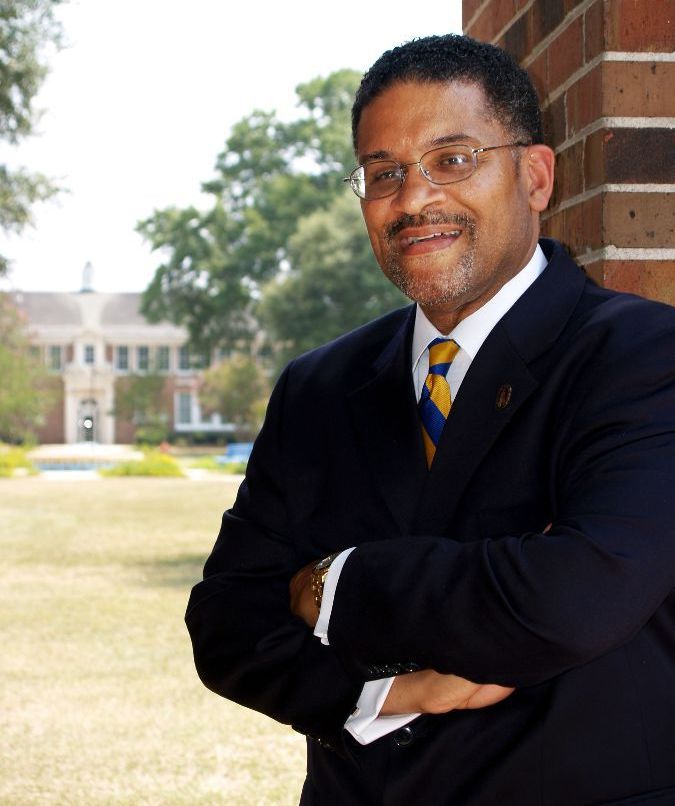 Highlights of the Rivers era:
Dr. Larry Rivers became president of Fort Valley State University in March 2006 and served until June 2013. Under River's leadership, Fort Valley State University:
Increased enrollment from 1,970 students to more than 3,500 students;
Constructed of the seven-building Wildcat Commons residential complex, an undergraduate science classroom and laboratory building, a new student center, and an adjacent new football stadium;
Obtained reaccreditation and subsequent growth of the teacher education program, at both the undergraduate and graduate levels;
Introduced of the "communiversity" concept to enhance the relationship between FVSU and the surrounding communities; and
Renovation and reopened historic Huntington and Ohio Halls.
On March 14, 2006, Dr. Larry E. Rivers returned to his alma mater to become FVSU's eighth president after serving as dean of the Florida A&M University College of Arts and Sciences. He served as president until June 2013. During his tenure, enrollment and infrastructure development increased dramatically. The number of students attending FVSU increased to historic levels, and tens of millions were invested to construct new facilities and renovate dilapidated buildings. Rivers also took steps to enhance acknowledgement of FVSU's history, including the erection of a statue honoring former Principal and Mrs. Henry Hunt. To raise money for the school, Rivers and First Lady Betty Jean Rivers donated seed money from their personal savings to begin a challenge fund with $100,000. The leadership adopted "Communiversity" as a way to strengthen ties between the Fort Valley community through joint service projects and collaborative programs. During his tenure, the Warner Robins Center reopened, offering courses in social work, computer science, computer information systems, business administration and electronic engineering technology.
FVSU signed agreements with Central Georgia Technical College and Middle Georgia Technical College during Rivers's tenure to ensure a smooth transition for students from technical schools entering the university. A massive beautification of FVSU's campus took place in 2006. The university received a $700,000 grant from the U.S. Department of Interior, with a $300,000 match from the Georgia Board of Regents to begin the restoration and stabilization of Huntington Hall. A new Centennial Monument – the Wildcat statue – was dedicated. In fall 2007, the $44-million Wildcat Commons, a 951-bed student residential complex, opened. Later that year, the school's Valley Behavioral Health Services opened. A new Wildcat stadium opened on campus and a $19 million state-of-the-art SMART Academic Classroom and Laboratory Building project was completed.
Construction projects totaled only $30 million between 1976 and 2006. But under Rivers' leadership, the value of capital projects increased by six to $160 million (since 2006).
The university's enrollment has also flourished under Rivers' tenure. In 2007, the student population rose by more than 17 percent with a historically-high freshmen enrollment. The increase was the largest in the University System of Georgia. Fall 2012 enrollment totaled 3,568 students.
Rivers is a native of Pennsylvania and earned a bachelor's degree from Fort Valley State University. He earned a master's degree from Villanova University, a doctor of arts degree from Carnegie Mellon University, and a Ph.D. in history from the University of London. An author or co-author of eight books, his works include Rebels and Runaways: Slave Resistance in Nineteenth-Century Florida (University of Illinois Press).
Watch (Daily Motion): Dr. Rivers discusses slave resistance in Florida at the University of Florida here.
In Nov. 2012, Dr. Larry Rivers announced his plans to step down as president of Fort Valley State University, effective June 30, 2013.