Searchlight Scholars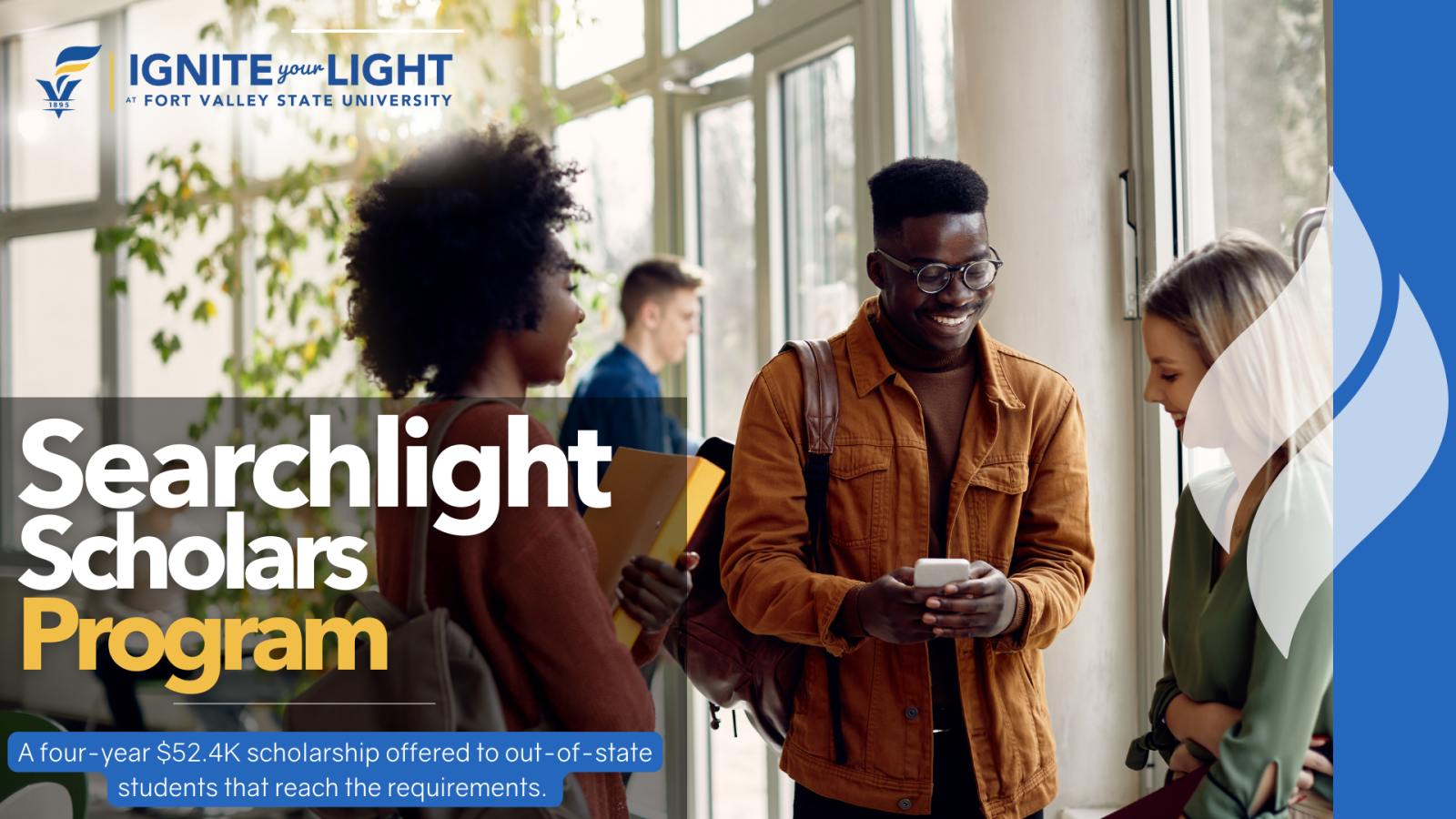 Final Application Deadline
Monday, April 1, 2024
Ready to Apply?
---
FVSU's Searchlight Scholars Program, provides selected students who do not reside in Georgia with scholarship funding of up to $52,400 in increments of $13,100 per year, renewable for four years. In addition, scholars are also provided with mentorship in concert with research experience. The five-year initiative, valued at over $2 million, is part of FVSU's effort to bring the most talented students to FVSU to enhance the student's scholarship, research, and professional development abilities, with the hope that they will remain in Georgia to contribute to the state through excellence in their fields.
Four-year renewable scholarship* includes:
$13,100 renewable scholarship ($6,550/semester)
Faculty/staff mentorship
Research experience
*Scholarship distributions are awarded based on a student's unmet need.
---
Scholarship Requirments
Scholarship recipient selection will be based on the following:
A 3.0 high school cumulative grade point average (unweighted)
A 1,000 SAT score (Reading and Math) or 20 ACT score
Demonstrated leadership experience
Demonstrated financial need
Non-Georgia residency
---
Apply Today
Qualified students can apply for the Searchlight Scholarship by completing the form below.
All students who apply for the Searchlight Scholarship must also complete an FVSU application for admission.
---
For more information on applying for the Searchlight Scholarship, contact the Office of Recruitment and Admissions at (478) 825-6520 or email admissions@fvsu.edu.