Fisheries Biology and Wildlife Conservation
Gain a sound background in ecological and organismal biology, as well as fundamental concepts and procedures related to fish and wildlife conservation and management
focus on ecology
The Fisheries Biology and Wildlife Conservation concentration give students a sound background in ecological and organismal biology, as well as fundamental concepts and procedures related to fish and wildlife conservation and management.
Classes require field trips to collect data in places such as Okefenokee Swamp, Cumberland Island National Seashore, the Everglades, and the Great Smoky Mountains National Park.
Students must participate in an internship which provides on-the-job training. These internships can be local or more far flung. Students have participated in aquaculture studies in Nepal, black bear studies in the Great Smoky Mountains, salmon studies in Alaska, crab studies in Washington state, breeding bird habitat surveys in Georgia, and winter flounder age and growth studies at the National Marine Fisheries Sciences Center in Woods Hole, MA. By the end of the program the student is prepared for graduate school or employment with federal, state, and private agencies.
Degree requirements for biology concentrations can be found here.
Meet the Faculty
The Biology Department faculty at Fort Valley State University understand what it takes to succeed.
Program Contact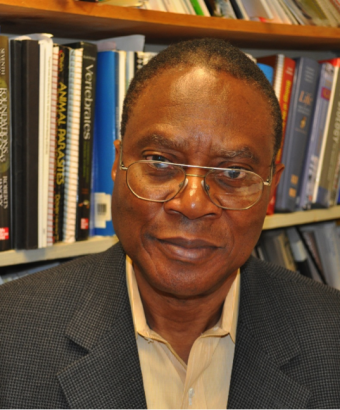 George Mbata, Ph.D
Professor
Fisheries Biology and Wildlife concentration
Related Links