Sponsored Programs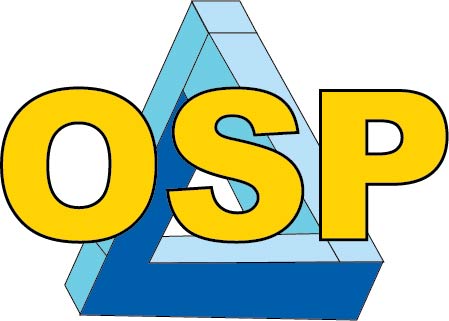 About The Office of Sponsored Programs
The Office of Sponsored Programs (OSP) promotes a transparent, efficient, customer-centered research environment. Furthermore, the OSP ensures that Fort Valley State University's faculty, staff, and students have access to all funding opportunities committed to delivering high-quality programs, services, and research initiatives to support the university's mission. Toward that end, the OSP supplies a variety of grantsmanship resources and services for the FVSU family, communicates and enforces proposal submission and contract compliance requirements, and functions as an adviser, change agent, and strategic partner to the university's decision-makers.
Sponsored Programs Staff
Physical Office:
C.V. Troup Bldg., Suite 333
(478) 825-4323
Joyce Y. Johnson, Director
johnsonj@fvsu.edu
Celestine Gavins, Administrative Assistant
gavinsc@fvsu.edu
Corletta Jackson, Data and Technology Research Assistant
corletta.jackson@fvsu.edu
Alfreda Hester,  Pre-Awards Coordinator
hestera@fvsu.edu
Sheilah Wiley, Post-Awards Coordinator
sheilah.wiley@fvsu.edu
Director
The Director of the Office of Sponsored Programs is responsible for providing leadership, management, and development, in support of the promotion of externally funded activities at Fort Valley State University. The director manages efficient pre- and post-award infrastructure, oversees the development of policies and procedures, and facilitate opportunities that yield a positive environment for growing the university's externally funded activities.
Pre-Awards Coordinator
The Office of Pre-Awards serves as a catalyst for development and implementation of innovative ideas, generates enhancements to existing grantsmanship policies and practices, interprets/communicates research policies and related issues, conducts training.  Pre-Awards also provides limited grantsmanship support to community and faith-based organizations that are aligned with various university Initiatives. It's evolving role is to anticipate change and develop strategies to assist the administration, faculty and staff with retaining or Improving productivity while adapting to a new research and contracting culture.
Post-Awards Coordinator
The Office of Post-Awards principal responsibility for assisting principal investigators and program directors in managing grants and contract awards. This position provides assistance in the business and financial aspects of sponsored programs including:
Assisting principal investigators/project directors in award set- up and administration;
Approval of grant expenditures
Interpreting and fostering compliance with sponsor rules, regulations, guidelines, etc.;
Liaising with external sponsors;
Maintaining proper fiscal management, in cooperation with the Contract and Grant Accounting Office
Preparation of outgoing contracts/subcontracts to sub-recipients;
Preparation or assistance with the preparation of all funding agency reports, as required, in conjunction with the principal investigator and/or the accounting office;
Assistance with non-competing continuation applications;
Participation in audits; and
Providing workshops in post-award management.
The Post-Awards professional assists the Office of Sponsored Programs in ensuring compliance with university policies and in obtaining best terms and conditions for both the principal investigator and the university. Additionally, the coordinator supports the activities of the research council in review of all research related compliance matters.
Data and Technology Research Analyst
The Data and Technology Research Analyst updates Office of Sponsored Programs web pages, designs Internal and external publications, surveys and maintains the IT works database.  This position is also responsible for ensuring that timely notifications of funding opportunities are made available for university personnel. The Data and Technology Research Analyst also assist both Pre and Post Awards with maintaining compliance in the areas of record keeping and time and effort certification.