Liberal Studies
Explore the wide range of thought throughout recorded history through the humanities, literature, art, philosophy, history, nature, social structures, cultures, and languages.
the pursuit of knowledge for its own sakE
The Fort Valley State University liberal studies program offers the opportunity for a diversified and broad education that meets an individual's intellectual and career goals.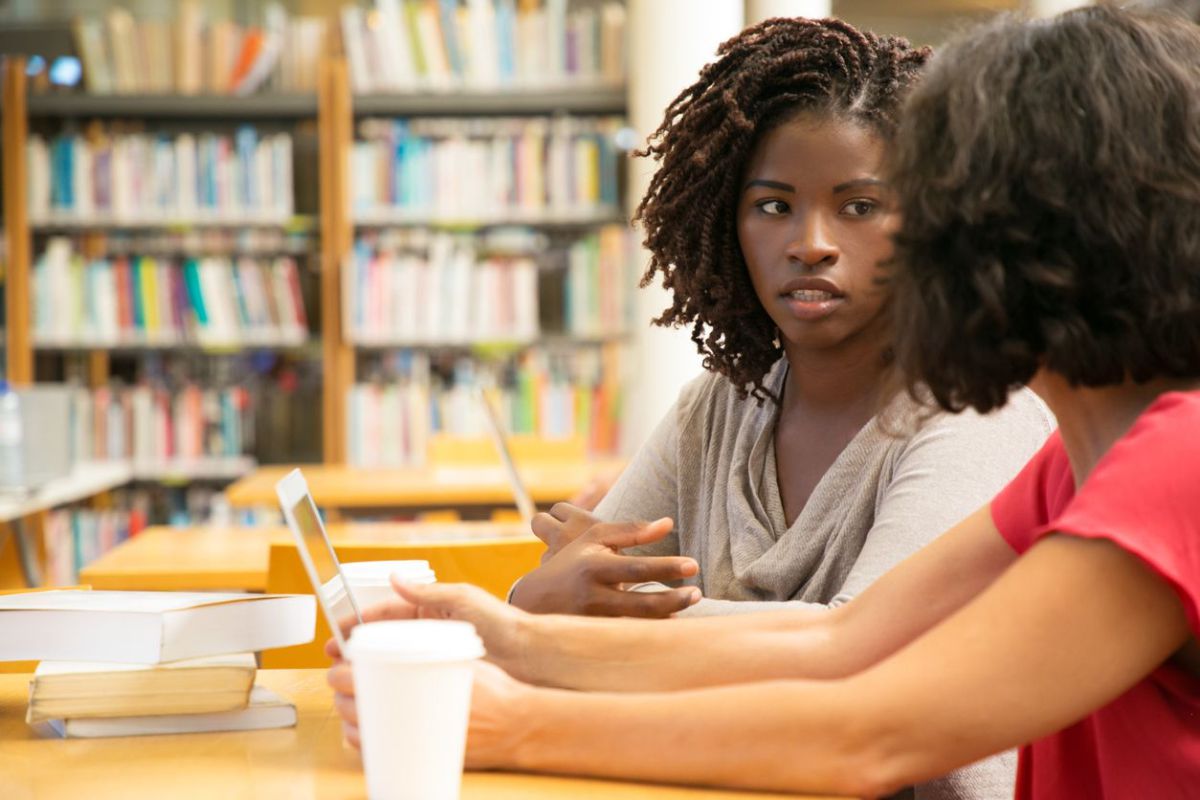 The Bachelor of Arts in Liberal Studies requires 120 units for graduation, plus three additional institutional units. The Liberal Studies major of 60 units supports a transdisciplinary, interdisciplinary curriculum, inclusive of all knowledge areas in the Arts and Science, in addition to knowledge areas in agriculture and education. The liberal studies program is also recommended for alternative preparation for students who hope for careers in the professions, such as teaching and law or to become credentialed in other areas, and for preparation for interdisciplinary or disciplinary graduate programs. (For an explanation of these terms please click on the "students" link below.) Before meeting with liberal studies advisors, students are expected to read and review all materials provided on this website.
CAREER POTENTIAL
Many CEO's and innovators graduated with degrees in liberal studies. Liberal studies students at FVSU are broad thinkers and self-motivators who display a flexibility, adaptability, and creativity that employers seek for rapidly changing times in the twenty-first century. The rich diversity offered by the broad spectrum of knowledge areas, and the integrative thinking students deploy, prepare them for variety of opportunities in government, public service, communications, teaching, the humanities, the arts, as well as for interdisciplinary or disciplinary graduate programs. Plan your course of study with your particular goals for a career in mind. The initial paragraph you submit to liberal studies will help you understand your interests, goals, and needs .
BACHELOR OF ARTS IN LIBERAL STUDIES
Students must consult with and work closely with an advisor. Liberal studies has six areas of concentration or emphasis. Each of these emphasis areas has a separate advisor. All emphasis areas or concentrations have different requirements, but all lead to the bachelor degree in liberal studies. Review the balance sheets and information provided on this website before speaking to an advisor. The list is currently incomplete.
African and African American World Diaspora Studies
Creative Arts, advisor Dr. Hope. Mauzerall, Professor of Fine Arts
Environmental Studies, advisor Dr. Melinda Davis, Professor of Biology
International Affairs, advisor Dr. Meigan Fields, Professor of Political Science
Spanish Language and Cultures, advisor Victoria Dubriel, Professor of Spanish
Themes, a self-designed (with an advisor) curriculum:
What about a Career in Teaching?
Students often inquire whether a degree in Liberal Studies would help qualify them for a possible career in teaching. In the state of Georgia, the minimum qualification for teaching is a bachelor degree from a PSC-accepted accredited university. PSC (Professional Standards Commission). FVSU is an accredited PSC-accepted institution.
There are several routes to teaching in Georgia. The easiest route is to earn a degree in the FVSU College of Education or other institution. The other routes can be to qualify for a graduate degree or to take advantage of and satisfy the requirements for alternative certification offered by the state of Georgia.
Information about alternative certification can be found at the Georgia Professional Standards Commission web: http://www.gapsc.com/
Alternative, non-renewable certification is important for what are called "high needs" areas and knowledge fields that suffer a shortage of teachers, such as special education, languages, math, and science. Non-renewable certification is also offered through the Georgia TAPP program (Teacher Alternative Preparation Program). During employment at a school, the individual must complete the requirements for a renewable certificate.
With a PSC-accepted accredited bachelor degree, the individual who receives a job offer to teach, may receive a Non-Renewable Non-Professional certificate provided that the school system requests it. All requirements for a professional certificate must be completed by the end of the certification period, at which time the school system will again be required to request certification for the individual.
These alternative routes include stipulations for the GACE basic exam, so you will need to check further on the GaPSC website at the link provided above. Special education may be an exception, which is quoted here: "Non-Renewable certification is available in the fields of Special Education without having passed the GACE® prior to eligibility for employment."
Welcome to FVSU's Liberal Studies Program!
The Liberal Studies Program provides an educational experience that is more holistic than the traditional academic disciplines and encompasses a wider range of disciplinary knowledge. At present our program is a transdisciplinary field of inquiry with the potential of being truly interdisciplinary. So what do these terms mean and how do they differ?
•In transdisciplinary inquiry, the student focuses on a single topic within a broader field, such as environmental studies or creative arts, and works within designated disciplines but with the goal of providing a new perspective.
All of our six concentrations or emphasis areas are transdisciplinary, and they include:
African Diaspora Studies
Creative Arts
Environmental Studies
International Affairs
Spanish Language and Cultures
and the newly created Themes concentration, in which students focus on a theme they create with an advisor to integrate the disciplines relevant to their theme.
Interdisciplinary inquiry, on the other hand, integrates the methods of one or several disciplines into another, and new fields are combined, which is how bioethics and ecophilosophy came about. Though the Themes course of study has the potential of being interdisciplinary, it will not function as such until we can create a Junior-level course that will more satisfactorily teach students a liberal studies perspective and the methods of various disciplines relevant to their interests and goals.
There is considerable freedom within each of these concentrations, and students should plan their course of study with their own interests in a particular career in mind. For example, in the Themes area, students may plan to enter the field of theatre and music, or aspire to enter the FVSU Master of Arts in Teaching, in which case they would need to include either math, science, or English as their major emphasis, etc.
Please review all information provided on this website before making your decision and speaking with an advisor, although you are welcome to speak to an advisor at any time.
Hent.org from Australia has created a wonderful Venn diagram graphic that explains the difference between academic disciplines, multi-disciplines, transdisciplinary studies, and interdisciplinary studies.

Image From http://www.hent.org/transdisciplinary.htm
Meet the Faculty
The Languages and Liberal Studies Department faculty at Fort Valley State University understand what it takes to succeed.
Program Contact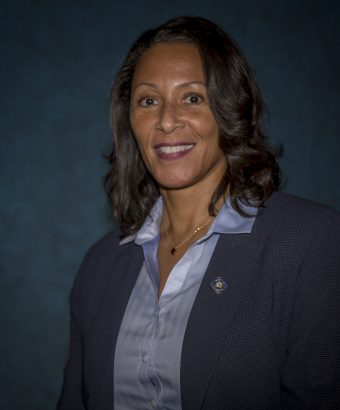 Berlethia Pitts, Ph.D.
Professor
Languages and Liberal Studies
Related Links