Host Your Event: C.W. Pettigrew Farm and Community Life Center

The 55,000 square foot C.W. Pettigrew Farm and Community Life Center is designed to accommodate conferences, conventions, reunions, seminars, colloquiums, and performing arts events. It is available for public or private events and includes a state-of-the art multi-media room, food service and a 500-plus seat auditorium, with a pipe organ.
To rent these facilities or receive additional information, contact:
Donald Moore, Director of Events Management
Office phone: (478) 825-6478
Fax: (478) 825-6599
Email: moored01@fvsu.edu
Rental spaces in the C.W. Pettigrew Farm and Community Life Center include: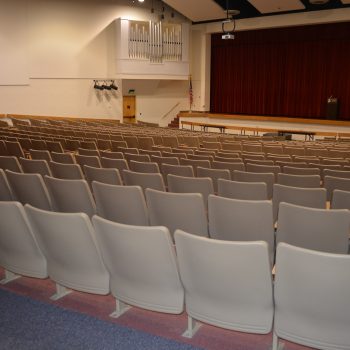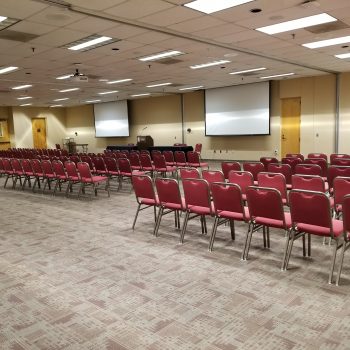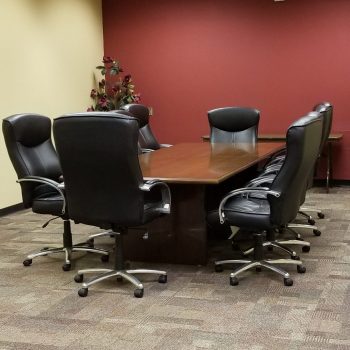 Pettigrew Center Auditorium
The auditorium in the Pettigrew Center hosts concerts, assemblies, plays, seminars, performing arts, and other types of events. It features:
More than 500 seats
Stage lighting and house speakers
A production booth
Pipe organ
Green room
Backstage
Dressing rooms
Large projector and screen
Loading dock
Thomas and Barbara Palmer Ballroom
The Palmer Ballroom can host major meal functions, banquets, meetings, seminars, and other types of mid-sized events. The room will seat up to 200 people for meals, 400 people in theater-style seating. It features a prep kitchen.
Meeting Rooms
The Pettigrew Center features three smaller conference rooms, which can seat from 30 to 150 people.
Capacity:
Reunion Room: 150 people (theater); 100 people (rounds of 10)
Homecoming Room: 30 people (theater)
Presidential Boardroom: 8 people (boardroom style seating)