OUTREACH - Suicide Prevention
The Outreach Unit incorporates prevention services designed to eliminate the onset of mental and physical instabilities associated with various mental health crises. Through the utilization of its Peer Educator Program (PEP) – modeled through National peer to peer training modules, PEP empowers leaders from the student body, faculty, staff and representatives from community based organization (CBO partners) to facilitate prevention activities addressing psychological issues while incorporating best practices and guidance into on and off campus programming within the targeted areas.
OUTREACH UNIT – SUICIDE PREVENTION
Peer Educator Program led by the following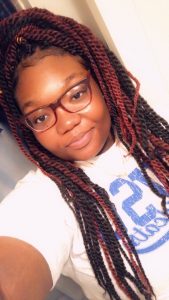 Calena Brown
Senior - Social Work EMAIL: cbrow127@wildcat.fvsu.edu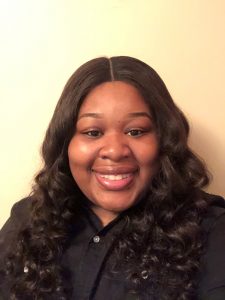 Lakedriana Kimbrough
Senior - Social Work EMAIL: lkimbrou@wildcat.fvsu.edu
Tyanna Askew
Senior - Social Work EMAIL: taskew5@wildcat.fvsu.edu
Latest Event...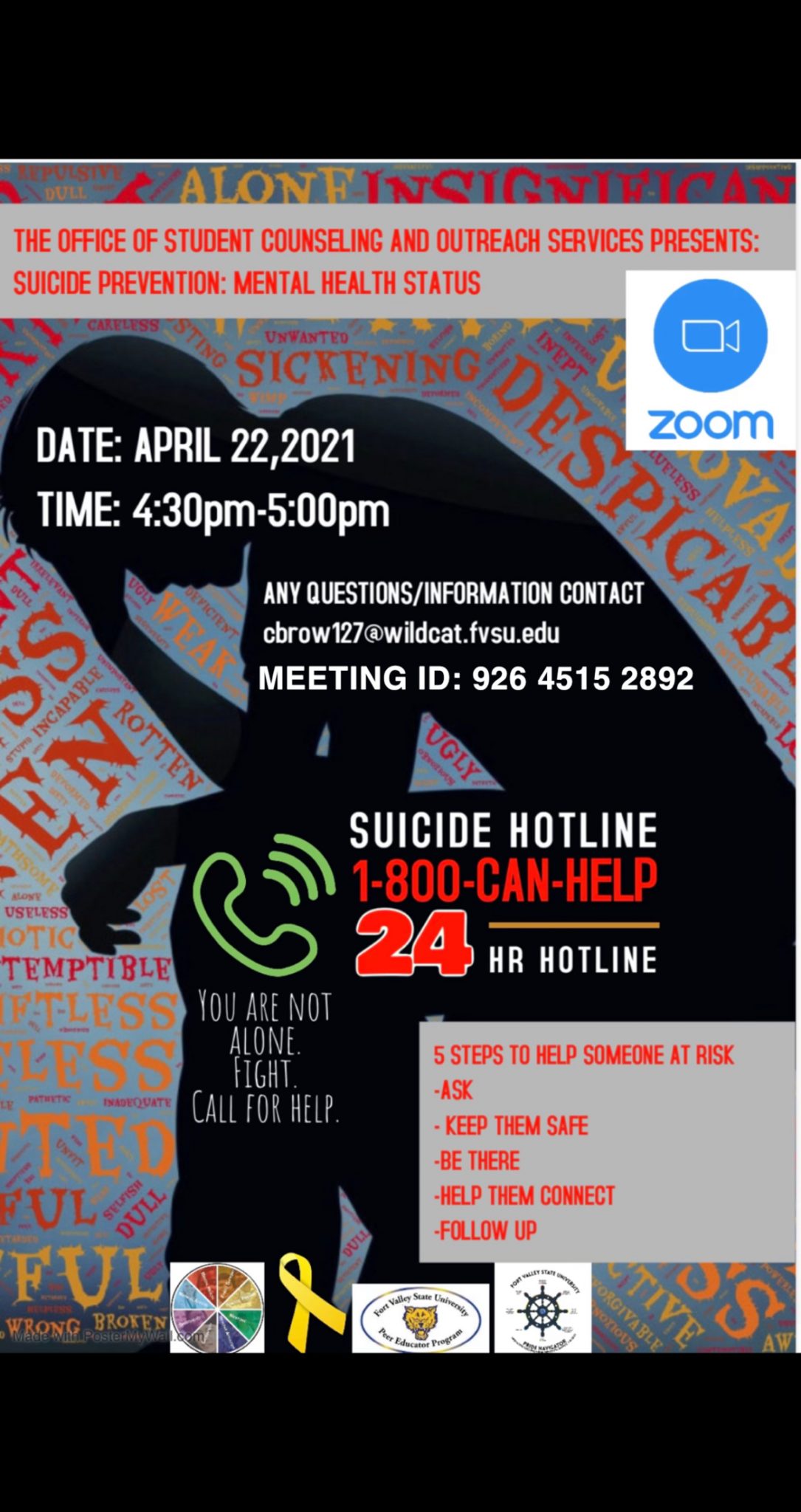 Events Calendar
Outreach Area
Activity Name
Date
TIME
Access Code
Zoom Link
Suicide Prevention
Suicide Hotline
4/22/2021
4:30PM
979 5392 5647
https://fvsuag.zoom.us/j/97953925647
Suicide Prevention
Lets Fight Suicide Together
4/8/2021
4:30PM
961 2773 0110
https://fvsuag.zoom.us/j/96127730110
Suicide Prevention
Believing In You
3/24/2021
4:30 PM
995 1070 1554
https://fvsuag.zoom.us/j/99510701554
Suicide Prevention
Spirituality Is A Powerful Tool
3/11/2021
5:30 PM
949 6472 4074
https://fvsuag.zoom.us/j/94964724074
Suicide Prevention
Previal Be-You-Tiful
2/25/2021
5:30 PM
947 9122 7521
https://fvsuag.zoom.us/j/94791227521
Suicide Prevention
Never Give Up Live 4 Tomorrow
2/11/2021
6:00 PM
968 3719 3808
https://fvsuag.zoom.us/j/96837193808