HR Events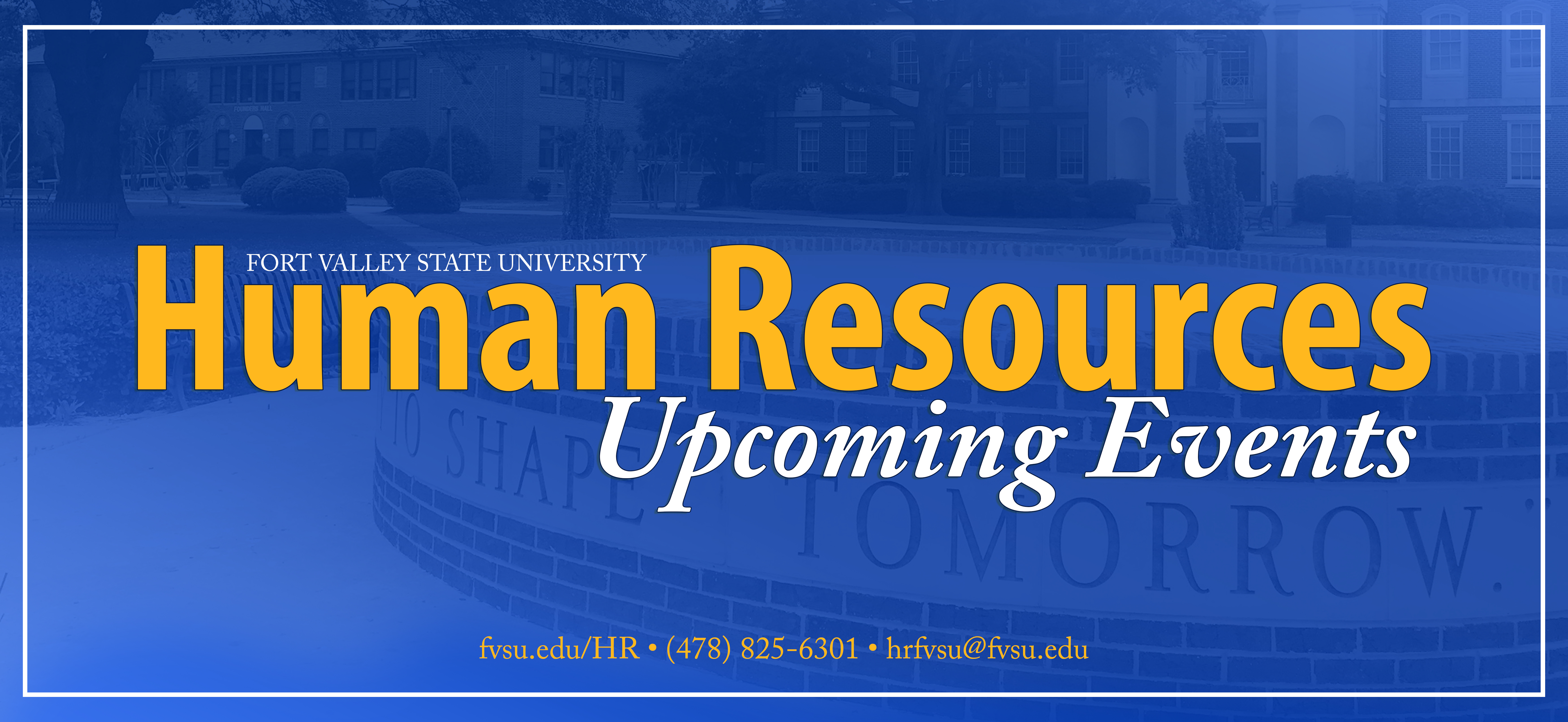 Throughout the year, Fort Valley State University's Office of Human Resources offers a wide variety of training, workshops, orientations and special events for all currently employed faculty and staff. Stay up to date on upcoming events by periodically checking this page.
For questions about any upcoming events, please contact Human Resources at (478) 825-6301 or hrfvsu@fvsu.edu.
---
---
Pre-Retirement One-on-One Counseling Session
June 26 and June 27
---
The Teachers' Retirement System manages the retirement fund for public school educators, University System of Georgia employees, and others in educational work environments. It provides the resources both retirees and currently working educators need to best plan for the future. Employees can register for a private counseling session, or attend a workshop.
To register for a Teachers Retirement System of Georgia event, follow these easy steps:
Visit www.trsga.com
Click on Account Login link in the upper navigation bar.
Select "Active Member" and proceed to the Account Login page.
Register for and/or log in your TRS account.
Click on Appointment/Event Registration.
Pick the event and time of your choice. You will receive an automatic email confirmation upon our successful registration.
The mission of the Office of Human Resources is to provide benefits, services and continuing opportunities for training and development which helps to attract, motivate, and retain a highly talented, committed diverse workforce.
Human Resources promotes an environment that values and recognizes productivity and achievement and respects the worth and dignity of all individuals. The office serves as a support partner in the teaching, research, and public service missions of the university.
Location & Contact Information:
Troup Building, Room 202 Phone: 478-825-6301 Office Hours: 8:00 a.m.- 5:30 p.m., Monday – Friday (Appointments available after hours)
The HR team:
Patrice Terrell – Interim Director of Human Resources
LaRue Harden – Assistant Director of Human Resources
Patricia Barrett – Human Resources Generalist II
Jerome Thomas – Human Resources Generalist I