Notable Alumni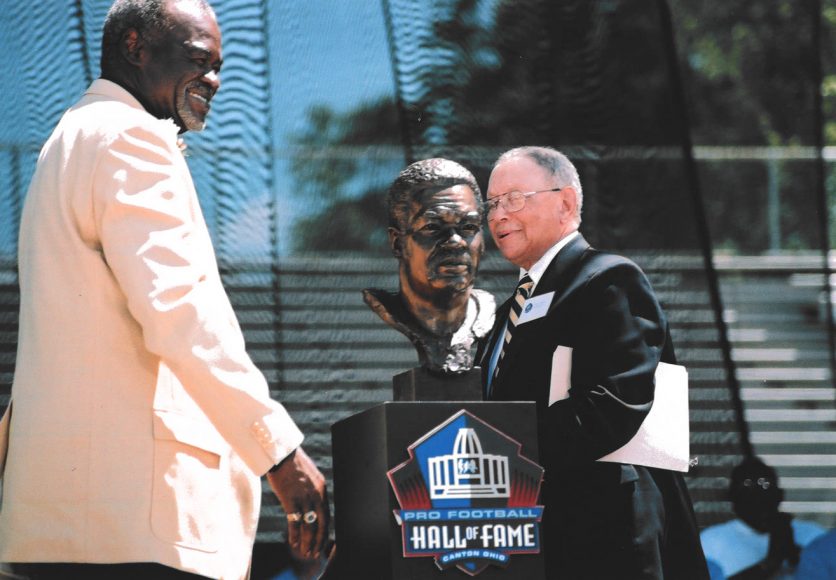 FVSU graduates and attendees have gone on to be transformative and towering figures in virtually every field of human endeavor.
Notable alumni include:
Public Service, Social Justice, and Human Rights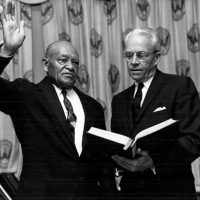 Austin Thomas Walden, '1902
Georgia's first black judge after Reconstruction.

Edith Ingram Grant, '63
Georgia's first black female judge.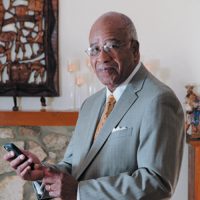 Howard Nathaniel Lee, '59
First African American ever generally elected mayor of a majority white city in the South.

Jo Ann Gibson Robinson, '47
Visionary behind the Montgomery Bus Boycott.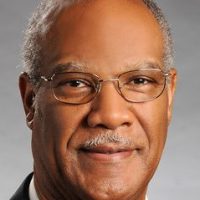 Calvin Smyre, '70
Longest serving member of the Georgia legislature. Elected as the youngest member Georgia House of Representatives. First African-American chair of the Democratic State Legislative Caucus, past chair of the Georgia Democratic Party, and past president of the National Black Caucus of State Legislators. Voted as the national "legislator of the year" in 1985 and 2005.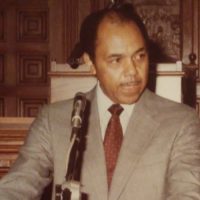 William Alexander, '54
Forced desegregation of restaurants in Georgia by defeating segregationist governor in court before becoming a state legislator and a Superior Court judge.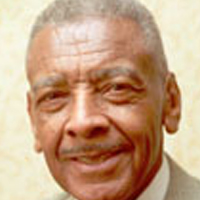 Dr. Horace Tate, '43
First African American to run for mayor of Atlanta, GA, first executive director of the Georgia Association of Educators, and first African American to earn a Ph.D. from the University of Kentucky before becoming a state senator.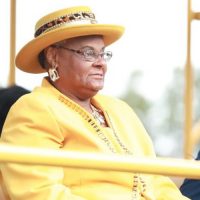 Barbara B. Williams, '71
First African-American female mayor of Fort Valley, Georgia and Georgia's first female band director.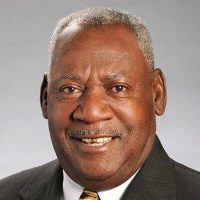 Willie Lee Talton, '07
Georgia's first black Republican state legislator after Reconstruction, the first African-American police officer in the city of Warner Robins, GA and the first African-American police chief in the city of Centerville, GA.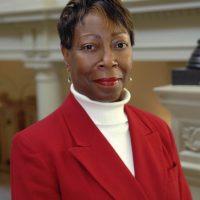 Freddie Powell Sims, '72
Georgia state senator representing Albany, GA and surrounding areas.
Brian Prince, '87
Georgia state legislator representing Augusta, GA and surrounding areas.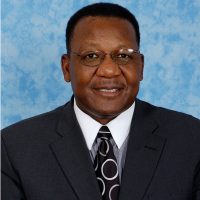 Willie Earl Lockette, '71
Chief Judge of the Superior Court of Dougherty County, GA.
Sports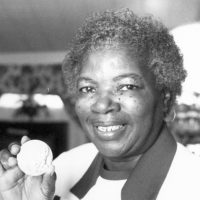 Catherine Hardy Lavender, '52
Olympian who set American records in the 50-yard dash (1951) and 200 meter run (1952) and anchored the world-record setting women's gold medal 4 x100 meter relay team at the 1952 Olympics.

Larry Rayfield Wright, '67
Captain of the Dallas Cowboys, Pro Football Hall of Fame member, and selected by ESPN as one of the top 10 Dallas Cowboys of all time. He is tied for #3 on the list of NFL players who have played in the most Super Bowls, with five appearances and two championships (VI, XII).

Tyrone Pool, '18
Two-time Super Bowl champion (XXXVIII and XXXIX) as a starter on the New England Patriots NFL team (2003 and 2004).

Greg Lloyd, '87
Selected for the NFL Pro Bowl five times with the Pittsburgh Steelers.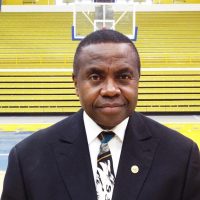 Lonnie Bartley, '83
Winningest coach in the history of HBCU women's basketball. Teams had 27 consecutive winning seasons and won 11 titles. His 2005-06 team broke SIAC records for the most wins in a single season (28) consecutive wins (23) and the most SIAC wins (20) in a single year. Named "College Coach of the Year" by the Women's Basketball Coaches Association (WBCA) and inducted into the National Black College Hall of Fame in 2011.

Ricardo Quantaye Lockette
Super Bowl XLVIII champion with the Seattle Seahawks (2013).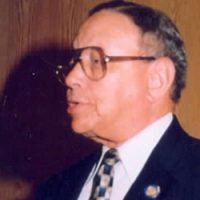 Leon J. (Stan) Lomax, '43
Coach of FVSU Wildcat football team from 1963-1976. Lomax's teams won four SIAC championships and was the first HBCU football team to be featured on a national television network (ABC-televised game versus Fisk University, 1972). Member of the Georgia Sports, SIAC, and FVSC Alumni Halls of Fame.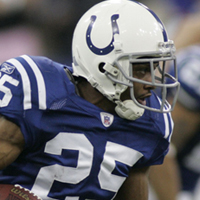 Nick Harper (attended)
Super Bowl XLI champion with the Indianapolis Colts (2007).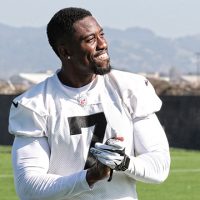 Marquette King (attended)
Only black punter in the National Football League.
Education and Scholarship
Dr. John Wesley Blassingame, '60
Chair of the African-American Studies Program at Yale University from 1981-89 who recast the historical narrative of slaves and African-Americans through publication of books including The Slave Community: Plantation Life in the Antebellum South, Black New Orleans, Slave Testimony: Two Centuries of Letters, Speeches, Interviews, and Autobiographies, The Papers of Frederick Douglas, and New Perspectives on Black Studies and Long Memory: The Black Experience in America.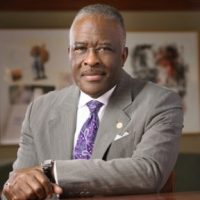 Dr. Robert J. Jones, '73
Chancellor, University of Illinois at Urbana-Champaign and former president of State University of New York-Albany. Member of the Grammy-award winning group Sounds of Blackness.

Otis Samuel O'Neal, '1908
Revolutionized rural agricultural education, teaching poor farmers how to diversity crops beyond cotton and acquire land. Was the father of the Ham and Egg Show, which grew into one of the largest gatherings of African-Americans in the early twentieth century and featured in Life magazine. The show's Folk Music Festival is believed by the Library of Congress to possibly be the first African-American folk festival in history. The show spawned duplicate efforts in Alabama, Arkansas, North Carolina, and Lowndes County, GA, where it is still produced each February.

Dr. Genevieve M. Knight, '61
Co-founder of the Benjamin Banneker Association, dedicated to mathematics education advocacy for African-Americans. Recipient of Lifetime Achievement Award from the National Council of Teachers of Mathematics, Mathematical Association of America Distinguished Teaching Award, Virginia Council of Teachers of Mathematics College Teacher of the Year Award, White House Initiative on Historically Black Colleges and Universities Outstanding Faculty Award for Mathematics and Mentoring of Minority Youth and University System of Maryland Wilson H. Elkins Distinguished Professorship.

Josiah Phelps, '49
First minority to be president of the Future Farmers of America National Alumni Association. Instrumental in the effective merger of Future Farmers of America with the New Farmers of America, an organization of African-American farmers. First African-American inductee and charter member of the Georgia Agricultural Education Hall of Fame. First African-American executive secretary of the Georgia chapter of Future Farmers of America after serving as executive secretary of the New Farmers of America.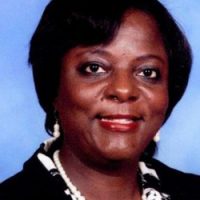 Dr. Cynthia Hammond, '85
2017 Georgia National Distinguished Principal.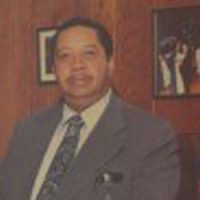 Dr. Cleveland William Pettigrew, '45
First alumnus president of Fort Valley State College.

Dr. Larry Eugene Rivers, '73
President of Fort Valley State University (2006-2013)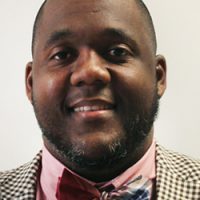 Casey Bethel, '2000
2017 Georgia Teacher of the Year.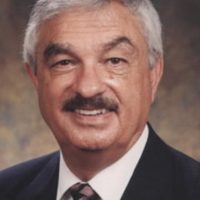 Dr. Cordell Wynn, '50
President of Stillman College (1982-1997).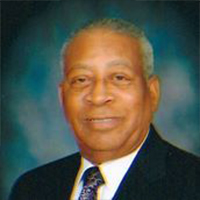 Dr. Samuel D. Jolley, Jr., '62
President of Morris Brown College (1993-1997, 2004-2006).

Chanchy T. "Enus" Wright, '64
President of Cheyney State University (1982-1985)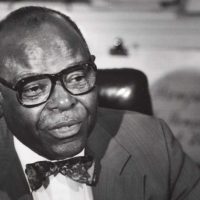 Dr. Ulysses Byas, '50
First president of the National Alliance of Black School Educators and first African-American superintendent in the South.
Business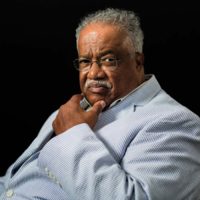 Ralph McDaniel Paige, '67
The "Champion of Black Farmers" was the leader in securing more than $2 billion for 15,000 black farmers in the largest successful discrimination lawsuit against the federal government in American history.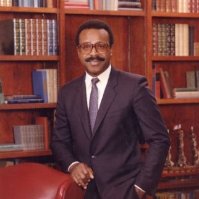 Therman McKenzie, Sr. '70
Inventor of the Sta-Sof-Fro formula, the first product to soften black hair. With Cornell McBride, Sr., founded M&M products, creator of the Curly Perm and marketer of Sta-Sof-Fro.

Cornell McBride, Sr. (attended)
Pioneer of African-American hair care industry. With Therman McKenzie, Sr., founded M&M products, creator of the Curly Perm and marketer of Sta-Sof-Fro. Later created Wave By Design.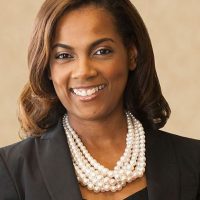 Dr. Krystal Conner, '99
CEO of Enviro AgScience, Inc.
Julian Marcus, '90
CEO of Marcus Poultry Farm
Civic Engagement and Public Service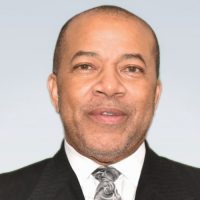 Thomas Wesley Dortch, Jr., '72
Founder, National Black College Alumni Hall of Fame, chairman of 100 Black Men National Board of Directors, and chairman and CEO of the TWD, Inc. consulting firm.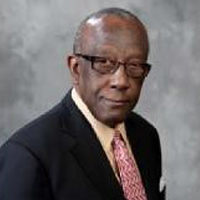 Richard Knight, Jr., '68
First African-American city manager of Dallas, TX and current chair of the State Fair of Texas.

Major General Jerome Johnson, '73
Retired Deputy Chief of Staff of the U.S. Army Forces Command

Wendi Copeland, '94
Senior Vice President for Strategy and Advancement at Goodwill Industries International.

Dr. Derrick Schofield, '82
Former commissioner of the Tennessee Department of Corrections.

Ira Foster, '84
Interim Executive Director and General Counsel of the Georgia Legal Services Program.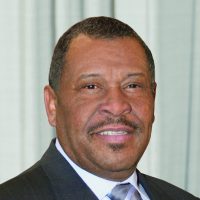 David Hankerson '73
Former Cobb County, GA county manager