Registration
Registration for Continuing and Readmitted Students
Registration at the university is a process that includes:
Academic advising with a faculty or staff member,
Registering for classes, and
Paying a tuition and fee bill or confirming attendance.
Registration for Seniors is scheduled for October 19-23, for Juniors October 26-30, Freshman and Sophomores November 2-6 and Graduate Studies November 9-13. Instructions are available along with a video describing the step-by-step self-registration process at the link.
---
Registering for Classes
Steps to Registration
---
Finishing Registration
Tuition and fees are due and payable once registration is complete. Students are not officially enrolled until tuition and fees have been paid for a given semester. Students who take advantage of registration during the semester will receive bills in the mail. Students must regularly monitor their MyFVSU account after registering for classes, throughout the registration period, during the awarding and disbursement of financial aid, during the posting of mid-term grades and following the posting of final grades. Students are responsible for knowing their enrollment status at the university.
Fee Acceptance: The fee acceptance process will be completed for students who sign and return their bills by the deadline if no balance is due on their account. Ask about our payment plan.
Pay Your Bill. Click HERE to learn more about:

Paying Online with personal funds through FVSU's Student Account Suite
Payment Plan
Financial Aid
Third-Party Contracts
Veterans Affairs
Declaration of Major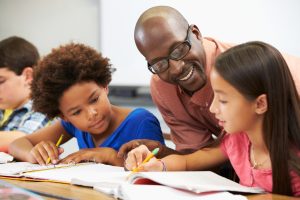 All students enrolled at Fort Valley State University must have a major on record. For newly admitted students, the major is determined to be the intended major as indicated on the student's application for admission to the University. Students may, at any time, change or declare a new major by completing the Change of Major Form. The form must be completed at the Academic Advisement Center, located on the second floor of Peabody Building, for freshman and sophomores and within your major department for juniors and seniors.
Drop/Add, Holds, Late Registration, and Cancellation
Drop/Add: SPRING 2020 classes will be dropped for non-payment of fees by Thursday, January 23, 2020 at 5:00PM.

Drop/Add begins the first day of class each semester. Students have until the schedule change deadline to make adjustments to their current schedule. Refer to the Academic Calendar for these dates.
Students who have been dropped for non-payment will have exactly one business week (Monday-Friday) to clear financial obligations for reinstatement.

Registration Holds

Holds are placed on new and continuing students for different reasons. Some holds must be cleared before registration can take place. Please view your account through Banner Web for holds and consult with the appropriate office before arriving on campus.

Prerequisites

A prerequisite is a requirement that must be satisfied prior to registration in another course (e.g. ENGL 1101 must be satisfied before ENGL 1102). The student is responsible for meeting prerequisites as identified in the FVSU Catalog. Prerequisite checks are conducted by many departments and if students do not have the required prerequisite they may be refused continuing enrollment in the course after classes have started (it may be too late to replace it with another course).

Late registration

Students should register at their earliest opportunity. All students who have not registered by the first day of class will be required to pay late fees. Information about registration periods including early and late registration can be found in the Academic Calendar, located on the Office of the Registrar's web page. Students may only register after the fourth class day in fall or spring or the second class day in summer with the approval of the department chair, the student's dean, and the registrar. Registration after these dates is approved only in rare circumstances.

Cancel my registration

If it's before the first day of class, cancel your registration. To cancel your registration, notify the Office of the Registrar in writing. If classes have already begun, you need to withdraw from school. To withdraw, you must complete the online withdrawal form.
Dynamic Schedule
A Dynamic Schedule is available on the Registrar's Office webpage each semester. Classes are scheduled at a wide variety of times during the day, evening and weekends. Every effort is made to implement the current and future schedules as published, but circumstances such as staffing, funding, enrollment, and program changes may result in the cancellation of courses. The university reserves the right to cancel courses before and after registration.
FAQs and Helpful Resources
Graduate Students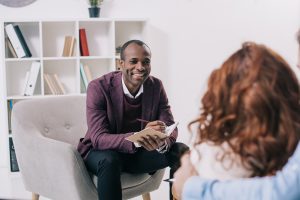 Graduate students may secure their materials from their graduate academic advisor.
Learn more about FVSU's Graduate Admissions Requirements: catalog.fvsu.edu/index.php
Housing and Room Assignments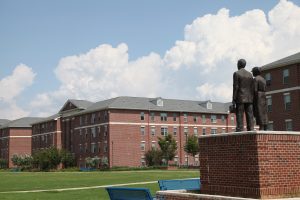 Students with a credit balance will automatically be processed as paid by the Cashier's Office. Please report to your assigned residence hall to pick-up keys for your room assignment (fees must be paid). Students should check their StarRez account to find information about their assignment and roommates. Do not report to the Cashier's area unless you need to pay for a parking permit. Student parking permits are $50 and are valid from August 16 to August 15 of the following year.
Housing's Main Office Location: Wildcat Commons Clubhouse
Summer Office Hours: 7:30 a.m. – 6 p.m. Monday – Thursday
Mailing Address: Office of Housing and Residential Life Wildcat Commons Clubhouse Fort Valley State University 1005 State University Drive Fort Valley, GA 31030
Phone: (478) 825-6100 Fax: (478) 825-6149 Email: ResLife@fvsu.edu
Locations and Building Codes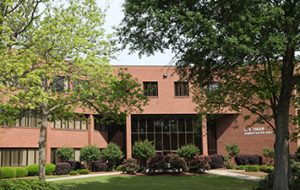 Building codes are displayed on course schedules. Use the link to locate an academic building: Building Codes
ADDITIONAL OFFICES:
Financial Aid Troup Building, Room 113
Registrar Troup Building, Room 134
ID Cards Troup Building, Room 240
Cashier Troup Building, Room 213
Online Students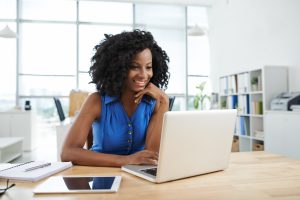 Fully Online Students are defined as students enrolled in one of the 5 fully online undergraduate degree programs: Criminal Justice, Organizational Leadership, Political Science and Psychology or enrolled in one of the 3 fully online graduate degree programs: Rehabilitation Counseling (Case Management), School Counseling (MSEd) and School Counseling (EdS). Also, beginning Fall 2020, FVSU is adding undergraduate programs in Business Administration with tracks in Accounting, Management, Marketing, and Logistics/Supply Chain Management.
Online students may contact their academic advisors for their respective department for assistance by phone or call 478-827-3857.
Parking Permits
The Fort Valley State University Campus Police Department is committed to the safety of students, faculty, staff, and visitors. Therefore, all vehicles on the FVSU campus must display a current parking permit. Visitors must stop by the main office in Carnegie Hall for a temporary parking permit to have access to the campus.
Parking decals for students, faculty and staff can be purchased in the Cashier's Office, Suite 230 C.V. Troup Administrative Building. All students, faculty, staff, and visitors must park in the zone designated on their parking permit to avoid receiving a ticket.
Prices for Parking Decals:
Reserve: $150.00 per year
Faculty/Staff: $100.00 per year
Students: $50.00 per year
Visitors: temporary parking permit
Commuter Students: Any student not residing on campus or University property can purchase a commuter student parking decal. These vehicles can park in any parking spaced labeled commuter student on a first-come basis. No parking space is guaranteed.
The commuter student parking areas are Wildcat Stadium, Carnegie Hall, parking lots off Rayfield Wright Street, the area in front of the Pettigrew Center. No parking space is guaranteed.
Residential Students: Residential students are those persons who have registered rooms in an FVSU controlled residential hall. Residential students will only be allowed to enter designated gates near their dorms for parking. Residential students will not be allowed to drive to any other area around campus. No parking space is guaranteed.
The parking lot behind the C.V. Troup Administrative Building will be designated for the students who reside in Josie Hall.
The parking lot near the Hunt Memorial Library will be designated for the students who reside in Davison and Ohio Hall.
The parking lot located on the west side (University Drive side) of Wildcat Commons will be designated for students who reside in Wildcat Commons.
The Health and Physical Education Complex parking is not a designated parking area and violators will be fined, booted and/or towed.
For additional details, please contact Sgt. Bernice Flowers, at (478) 825-6491.
Readmission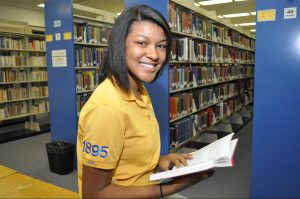 A former student whose attendance has been interrupted for one or more semesters, excluding a summer term, is required to complete an application for readmission at least 20 days prior to the required enrollment date.
The application for readmission is provided by the Registrar's Office and should be returned to the Registrars' Office in C.V. Troup Administration Building, room 134 once completed. The student will resume the previous admission status if readmitted.
The application fee is $20.00 and is non-refundable. If you have any questions, please contact the Registrar's Office at (478) 825-6282 or registrar1@fvsu.edu.
Readmission Application Deadline Dates:
Spring – December 1
Summer – April 15
Fall – June 15
Click HERE to complete the Application for Readmission form.
Transfer and Incoming Transient Students
Transfer Students
Fort Valley State University will accept college-level work from regionally accredited colleges and universities with a grade of "C" or better. Transfer credits from non-accredited institutions are not accepted. Upon admissions to the university, and evaluation of acceptable transfer credits will be completed. Once the evaluation has been finalized, an email notification will be submitted to the student and their academic advisor.
Veterans: If transferring from a college or institution form 22-1995 or 22-5495 (Chapter 35 ONLY) is required. Please contact the Veterans Affairs Certifying Official: 478.822.1020, va@fvsu.edu, or visit the C.V. Troup Administrative Building, Suite 102, Fort Valley, GA 31030.
---
Incoming Transient Students
Transient students are students who are not seeking a degree but who would like to enroll for a semester at Fort Valley State University and transfer their credit(s) back to their home institution. A transient student must submit the following:
an application for admission along with a $20.00 application fee,
a transient data form, a letter of good standing from their home institution,
an academic transcript(s), and
an immunization record.
Note: It is the transient student's responsibility to ensure that courses taken at Fort Valley State University will transfer back to his/her home institution before enrolling and that a transcript of work completed at FVSU is submitted to their home institution.
Learn more on the FVSU Transient page.
Veterans Affairs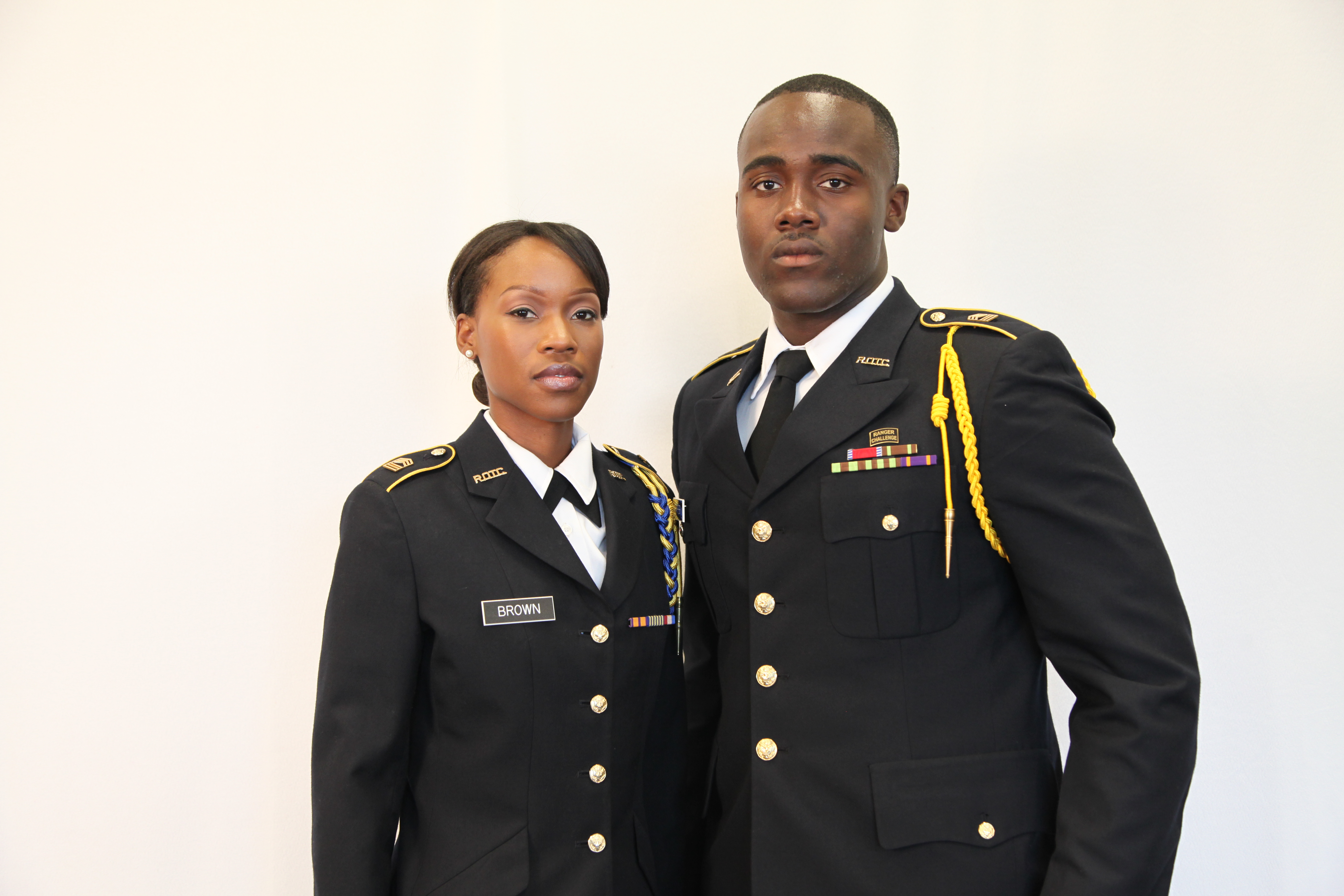 Schedule an appointment with your advisor to register
Please contact the Veterans Affairs Office if you have questions.
Email: va@fvsu.edu
Call: 478.822.1020
Visit: Fort Valley State University, C.V. Troup Administration Building, suite 102, Fort Valley, GA 31030